Small Mercies: group exhibition
4 December 2021

to

29 January 2022
Artists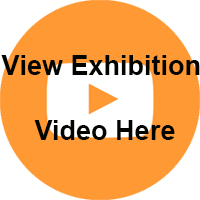 Click orange artwork title to see pricing or email us here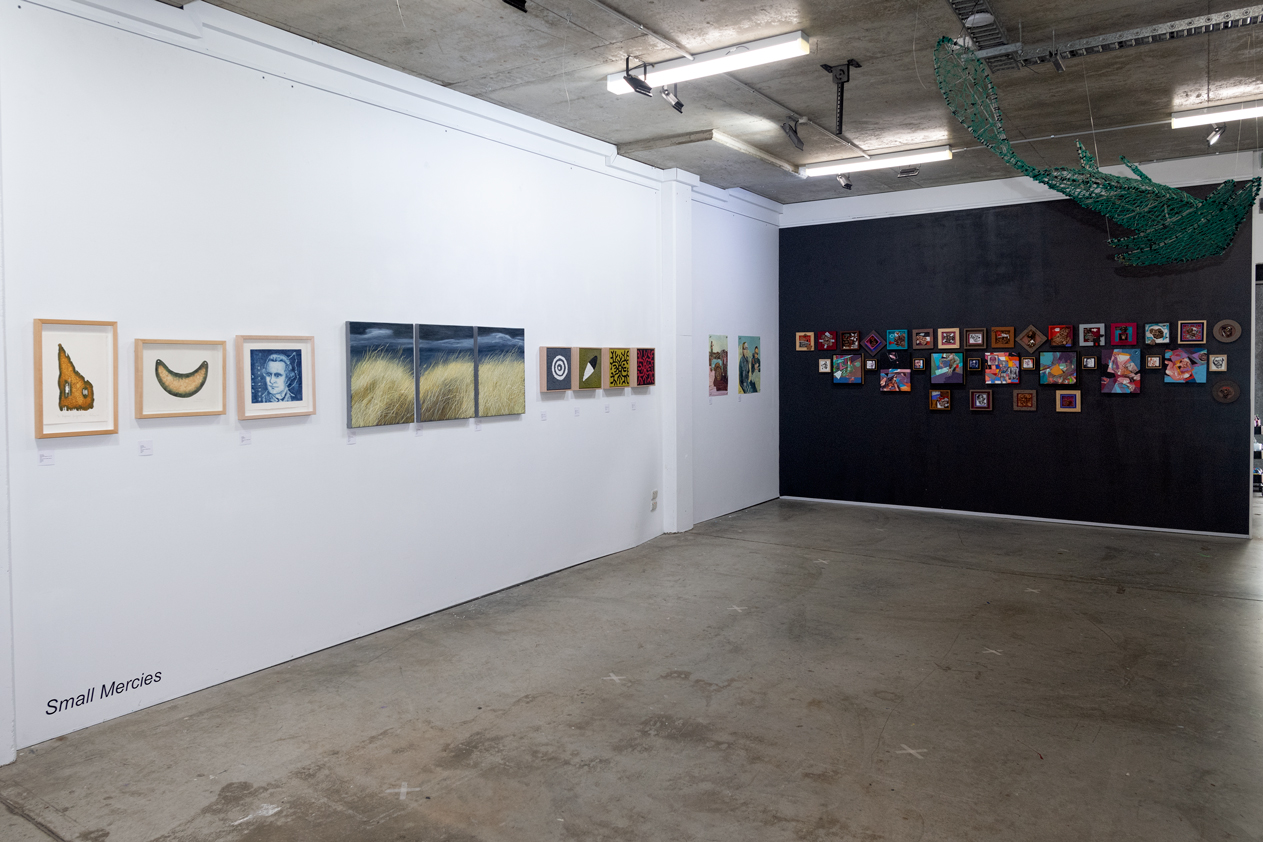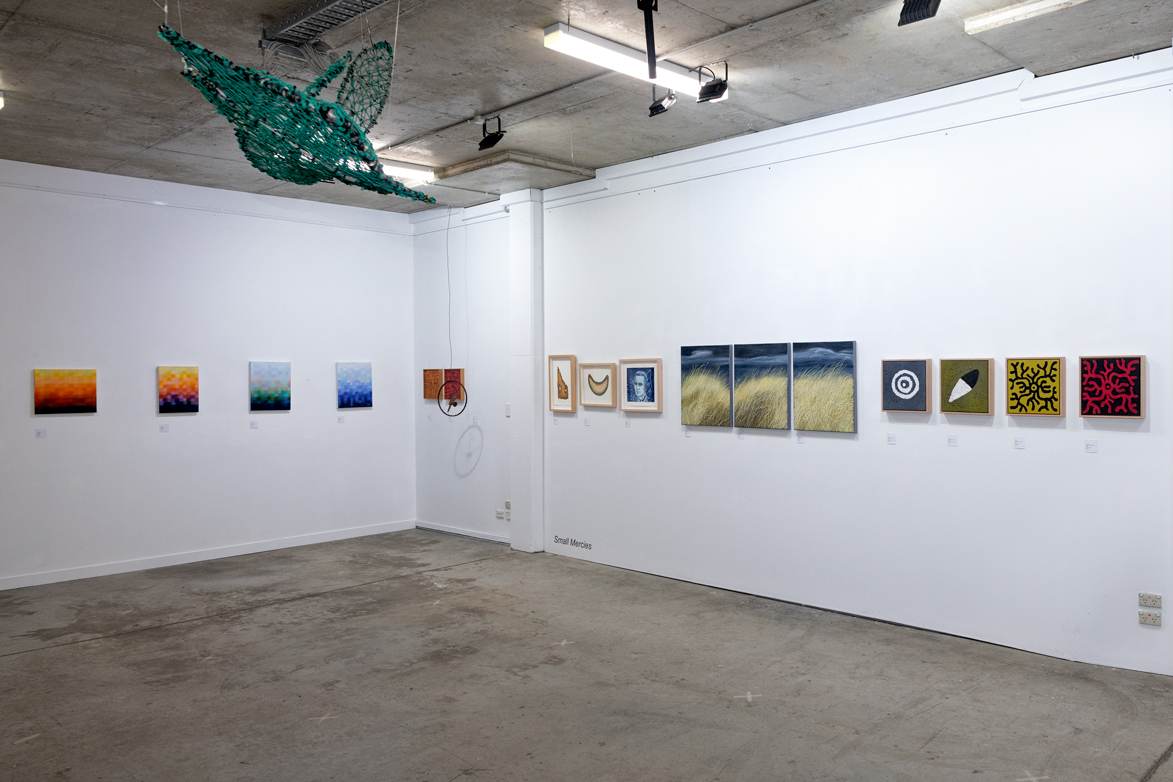 Group exhibition Small Mercies brings together a selection of smaller-scale works by a diverse line-up of artists, appreciating that as the year 2021 comes to a close, celebrating what we're thankful for is sweeter in small packages.  
In the ground floor gallery, this selection exhibits new and existing works by Alick Sweet, Itamar Freed, David Paulson, Jennifer Herd, Joanne Currie Nalingu, Matthew Johnson, Michael Nelson Jagamara, Miles Allen, Pat Hoffie, Paul Bong, Yvonne Mills-Stanley, Julie Nangala Robertson Shirley, Cecily Napanangka Marshall, and Gloria Napangardi Gill.
Yvonne Mills-Stanley's On the way we checked in at Billies Bay is from her 2021 body of work, describing landscapes seen during long drives from Wivenhoe to Somerset. The artist comments, "A drive down the mountain and along the Wivenhoe Road becomes one of those rare, wonderful days when everything seems to go your way." The moody interplay of dappled light on grasses with ominous grey skies reflects the artist's optimism, with days as Yvonne describes a perfect example of small mercies.
Driven to regain many of the stories and culture lost to European settlement, Paul Bong creates new imagery through his printmaking process. While the Far North Queensland artist typically works in large-scale format to encompass a complex and layered aesthetic, smaller works like Cook/Map ed. 1  speak in a more pared-back but equally loaded language. While Bong's work makes reference to a coastal experience, works like that of Yuendumu artist Gloria Napangardi-Gill, are influenced by an entirely different, desert existence.