FireWorks Gallery continues to be a proud supporter of Yalari since 2008.
In 2022, FireWorks launched the
ART VIP Club
where up to 15% of the price of each artwork purchased at FireWorks will be donated to Yalari. 
Member benefits include exclusive sales &  invitations to gallery events (including previews, openings and artists talks).
To become a member, email the team at FireWorks Gallery with your full name and contact number, and we'll be in touch with your ART VIP membership confirmation and current VIP Sales catalogue.
Friends of Yalari Launch 2022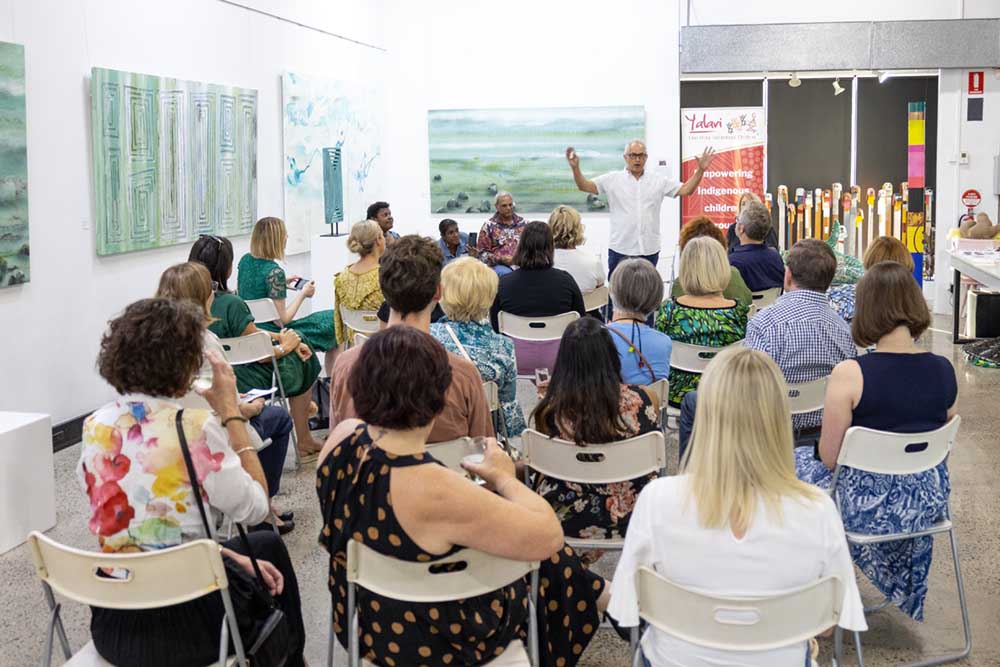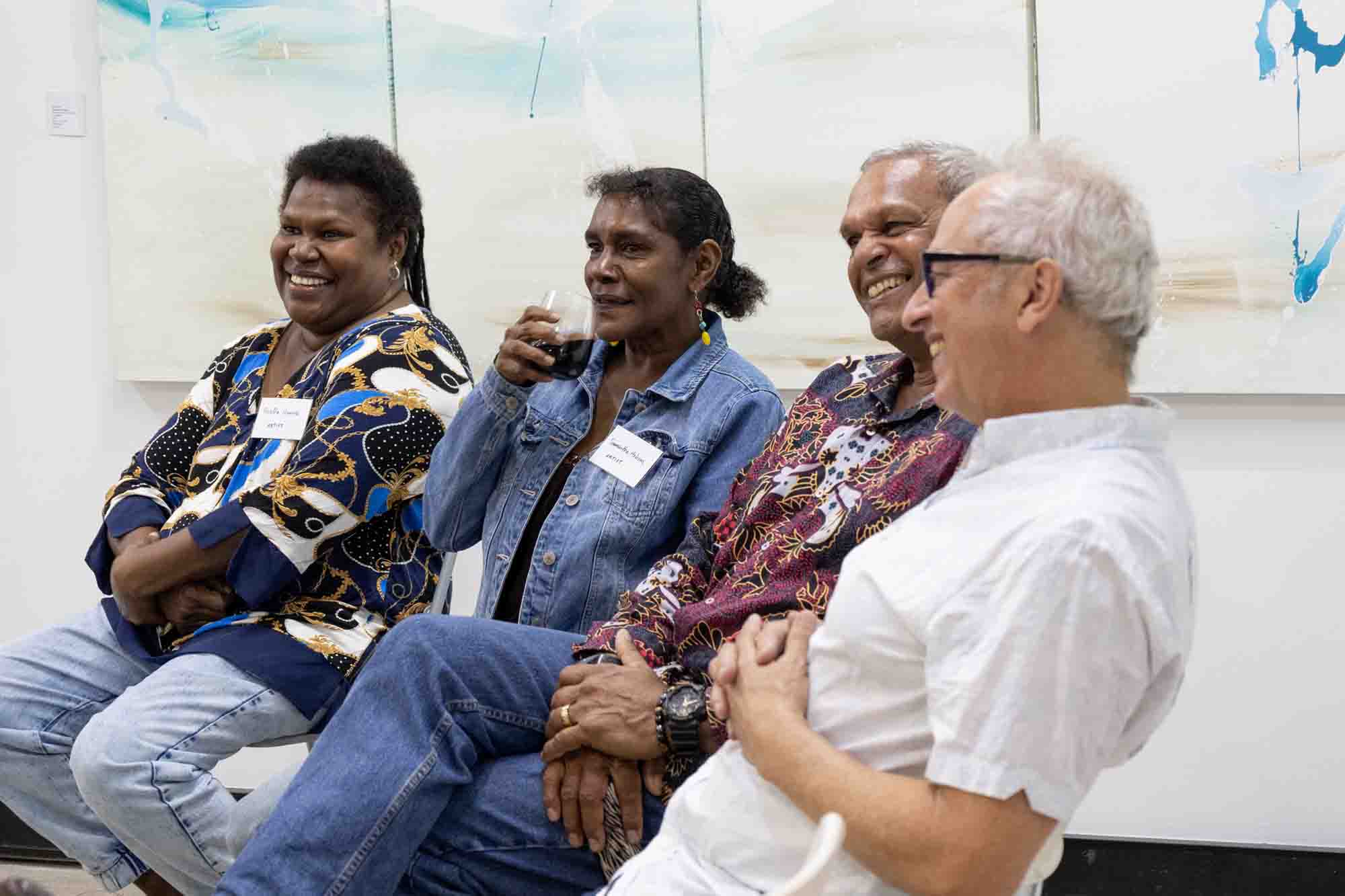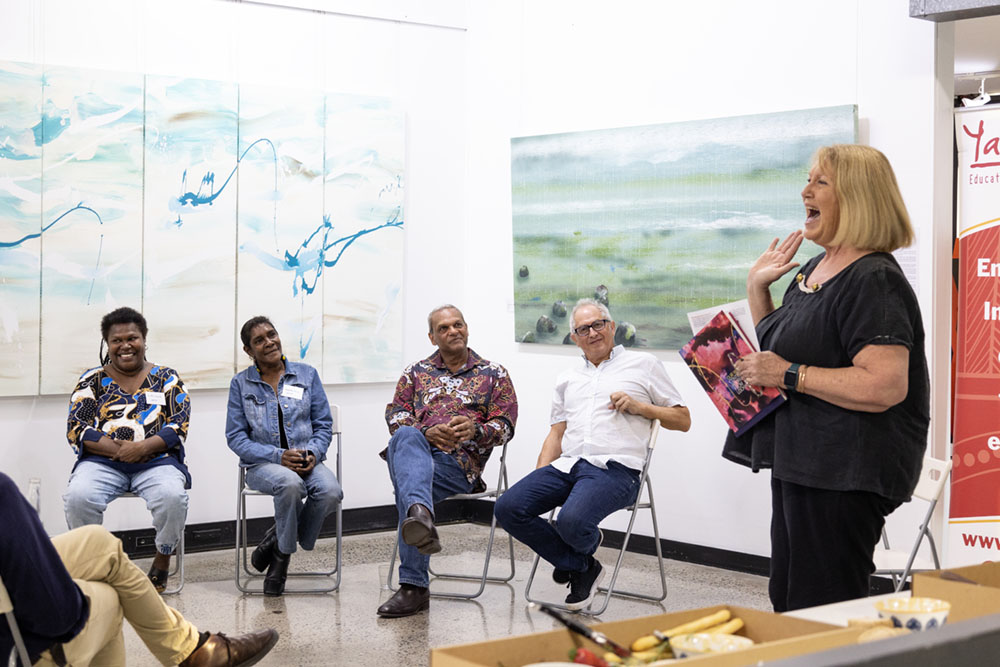 Our Connection to Yalari 
When I first heard about Yalari back in its early days, something about it's whole model and attentive process struck me personally and very deeply. I was once a young parent within large cross-cultural families, the eldest three girls, Noni, Alice and Grace sharing ancestry to Kunnibidji people and country up in Maningrida through their (late) mum Helen Djimbarrwala. Back in the 1980s + 90s, in their formative school years, I made numerous trips between Maningrida and Brisbane in my old blue Hilux. They were great road trips full of vivid memories. We were trying to give our girls wider educational exposure and better career opportunities, balancing a bi-lingual education in a fast-changing world; and this was our family adventure! For these endeavours we enjoyed the blessings of all our extended families and friends both here in the city and up in the bush.
Reflecting on this today, I've seen Yalari do the very same thing, with wonderful purpose, emboldened with the resources that the organisation has been able to muster through hard work, determination and of course philanthropy. What a role model Yalari is! It's beautiful and inspiring to watch these kids get a chance to grow into bigger and brighter versions of themselves. All this through educational opportunity, staying resilient within their cultural identities but not to forget the hard work that is necessary, regardless. Now, alongside my wife Danica, like so many parents, we truly wish our children to supersede us! So from all of us here at FireWorks Gallery, along with our families and supporters, we salute everyone involved!
 
Michael Eather (Artist and Director of Fireworks Gallery)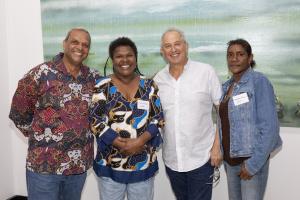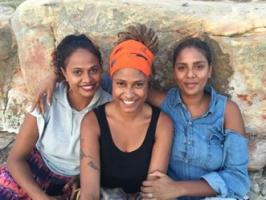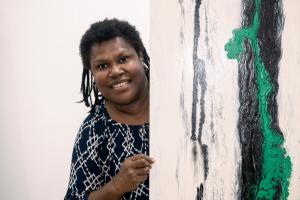 Left to right: Waverley Stanley, Rosella Namok, Michael Eather & Samantha Hobson at the Friends ofYalari launch 2022, Michael Eather's eldest daughters Noni, Alice & Grace 2014, Rosella Namok