River Totem Revival: Ian Waldron & Joanne Currie Nalingu
18 June 2021

to

24 July 2021
Artists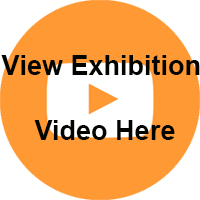 Click orange artwork title to see pricing or email us here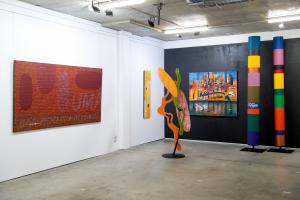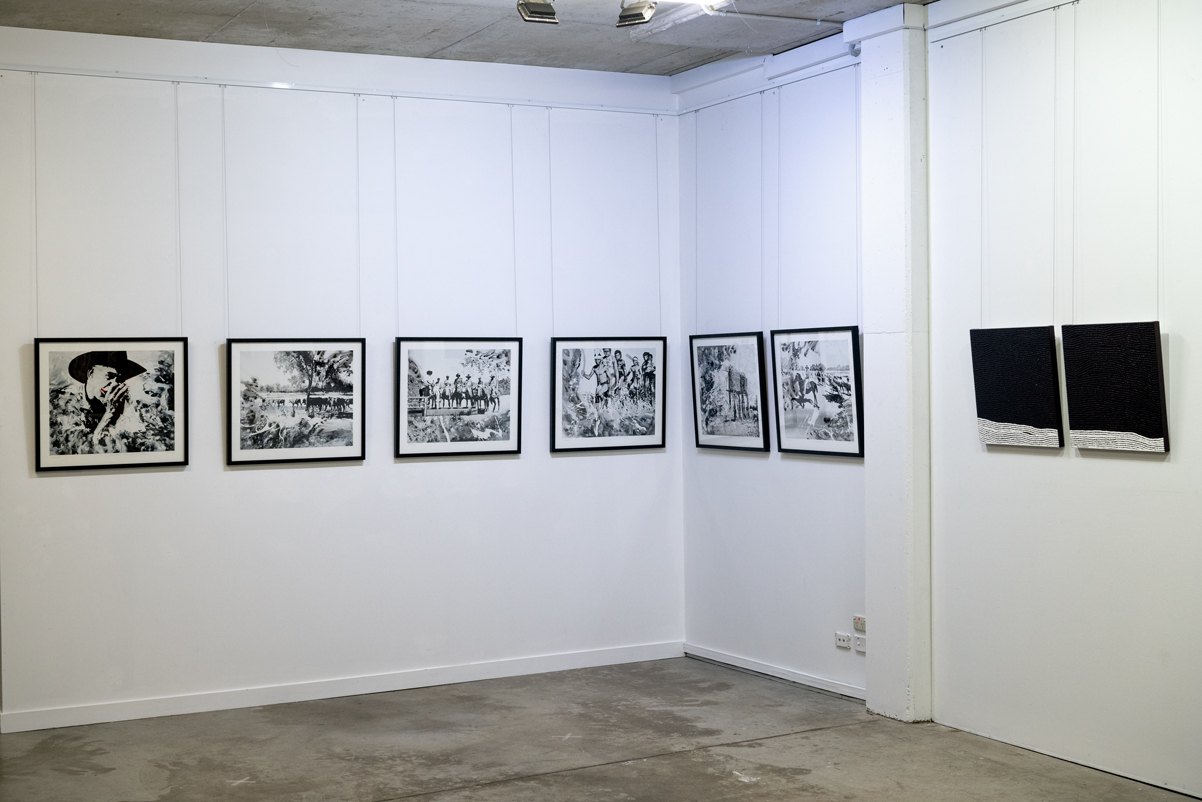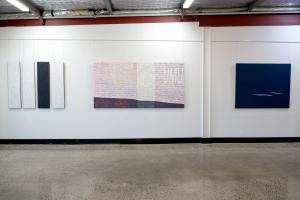 Following a majorly successful public art installation River Totem Revival at Royal Brisbane Women's Hospital (RBWH) in 2020, Joanne Currie Nalingu and Ian Waldron join forces in an exhibition presenting a broad range of their work, also titled River Totem Revival.
A dynamic compilation of new artwork by these two Queensland artists is punctuated by selected key works from the past several years illustrating a natural dialog within and between their individual practices. The use of bright, contemporary colour combinations and minimally refined sculptural forms is a shared attraction. Vivid oranges, greens, purples, and pinks ripple through the measured construction of each artist's work, conveying a particular optimism in the exhibition space.
Another common thread in River Totem Revival, is each artist's connection with their country, in particular with the rivers that run through them. For both Joanne's Maranoa River (Mitchell) and Ian's Norman River (Gulf Country), these critical waterways may be seen as a metaphor for the ongoing ebb and flow of life's phases.