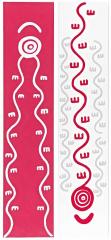 Exhibition titles:

Linesmen and Figuratively speaking

Exhibition duration: 

Friday 19 June – Saturday 25 July 2020

Where:

FireWorks Gallery, 9/31 Thompson St, Bowen Hills

Exhibition opening:

Saturday 20 June all day 10 – 4pm.
All welcome. Appointments recommended.

 

Media Contact:

 

Michael Eather

Phone:

0418 192 845

Email:

Exhibition cost:

Free
Over 70 works across various mediums – painting, prints, sculpture and photography by Aboriginal and non-aboriginal artists will be featured in two new exhibitions. Linesmen will be showing upstairs at FireWorks Gallery. This exhibition is not only the third exhibition this year to focus on Central and Western Desert paintings but will also extend the series of exhibitions Lines I-IV which commenced in 2000. Figuratively speaking will be displayed downstairs focussing on eight artists, local and remote. A range of artworks will reveal expressions of the human form including self-portraits, both close-up and from afar.
Ronnie Tjampitjinpa, George Hairbrush Tjungurrayi and Michael Nelson Jagamara are the three artists exhibiting in Linesmen. During the 1990s they each transitioned from classic dot into bold linear composition whilst maintaining traditional stories. 'Linesmen', a term associated with electricity powerline workers, could be seen as a metaphor for the way these artists have created pivotal communication lines through their artworks between cultures. The bold black and white works by Tjampitjinpa, Rain Story (Image 1) and Jagamara, Confused possum (Image 2) contrast with the colour patterning of Tjungurrayi's Tingari, (Image 3). These three artists were all featured in the Lines I-IV exhibitions.
Figuratively speaking will present local artists David Paulson, Michael Eather, Itamar Freed and Scott Redford with artworks displayed alongside Fiona Omeenyo, Rod Moss, Ian Waldron, and Phil Gordon. Moss draws and paints portraits of himself as subject with the Arrernte people of Alice Springs such as in the The standoff, (Image 4). In contrast, works by Lockhart River/Cairns-based Omeenyo continue to explore the figure as family connection and ancestor spirts in new paintings and a bronze sculpture, Ancestral figures at Double Stone, (Image 5). Works on paper by Brisbane-based Eather and Redford, sculptures by Tasmania-based Gordon and Sunshine Coast-based Freed, as well as mixed-media works by Far North Queensland artist Waldron, further investigate the figure through a variety of mediums.
Paulson has created two series of new works for Figuratively speaking where he continues to explore the dynamics of the human figure. His art practice, spanning over 50 years, has been well documented in his 2019 catalogue Both Sides of The Creek. Paulson comments, "the 40 new hand-tinted collagraphs are redolent of "Life's Little Ironies", thoughts on the fabric of our tragic existence". Alongside these works are 10, mixed-media portraits on paper. Paulson comments, "these works are about the observance of 'time passing' unhindered by the narcissism of youth". Included are six self-portraits such as Self-portrait, (Image 6). Paulson continues his daily practice of life-drawing; there will be a dozen new works in stock. Three painted plywood cut-outs from 2016 are further testimony to the artist's drawing skills and reverence for the human form.
FireWorks Gallery Director, Michael Eather has enjoyed selecting artworks by these 11 artists across both exhibitions commenting, "Within each complementary group, diversity of culture and composition are emphasised. Striking graphics!".
Artwork prices range from: $650 - $45,000
View selected Linesmen works here