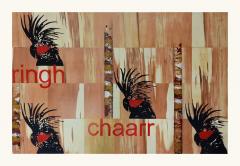 Given current concerns with COVID-19, FireWorks Gallery is maintaining the necessary precautions as advised by the Queensland and Australian Governments.
 
The Gallery has ample room for viewing the exhibitions & stockrooms and continues to operate within normal trading hours (Tue-Fri 10-6 Sat 10-5).
Appointments are recommended. Please contact Michael Eather (Director) michael@fireworksgallery.com.au  +61 418 192 845
 
However, we understand that in the current climate not everyone can make it into the gallery so we are increasing our online presence. You may have noticed some of our videos on social media or youtube. View our channel is here.
 
In addition, we are running several online exhibitions highlighting work from our stockroom. The first of these, Elevator One - Stockroom Browse April 2020 is available to view here.