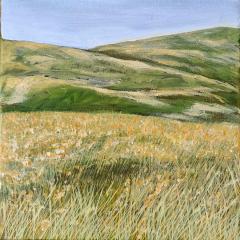 Exhibition title/s:

Over Thirty

Exhibition duration: 

30 November – 23 December 2023

Where:

FireWorks Gallery, 9/31 Thompson St, Bowen Hills

Exhibition opening:

Saturday 2 December, 2 – 4pm

 

Media Contact:

 

Michael Eather

Phone:

0418 192 845

Email:

Exhibition cost:

Free
In the final exhibition for 2023, FireWorks Gallery has assembled a significant number of small works, all measuring 30 x 30cm, jovially entitled Over Thirty. Both Indigenous and Non-indigenous artists have been brought together to mark and celebrate Over 30 artists…Over 30 years of the gallery in operation.
On display in the ground floor gallery are more than fifty 30x30cm artworks (paintings, prints, and drawings) from a cross-section of Queensland and the Northern Territory from artists and communities well known to FireWorks Gallery supporters. They include Rosella Namok, Joanne Currie Nalingu, Jennifer Herd, Michael Nelson Jagamara, David Paulson, Yvonne Mills-Stanley, Bill Whiskey, Pat Hoffie, and Ian Waldron, as well as works from Art Centres in the desert- Warlukurlangu at Yuendumu and Maruku Arts at Uluru. This eclectic exhibition has been unashamedly selected for avid collectors and gift hunters, but also for those who are often looking for great little works to fit in tight spaces!
Some artists have created new works for the show, including Andrew Arnaoutopoulos (Samos painting) and prints by Milan Milojevic blending an exotic but absurd still-life tableau into bizarre worlds of uncomfortable luxury. Rosella Namok whose quirky series Selfie at the cocktail party mimics her signature geometric style whilst perhaps also referencing an Instagram logo is also on display!
Works by local artists David Paulson and Joanne Currie Nalingu (Image 4) detail combinations of figurative with abstraction. In addition, desert stalwart Bill Whiskey depicts timeless stories through modern design and legendary artist and cultural ambassador the late Michael Nelson Jagamara AM portrays his cheerful Yam Dreaming with minimalist confidence.
To complement the small paintings and works on paper, there will be a range of bronze sculptures by artists Alick Sweet, Laurie Nilsen, Phil Gordon, Serena Bonson, Walala Tjapaltjarri and Rosella Namok.
Gallery Director Michael Eather says, "It's been a great honour to represent so many artists over the last 30 years and we are proud to showcase but a few of them here in what really is a fun-filled exhibition!"