6 May 2021

to

12 June 2021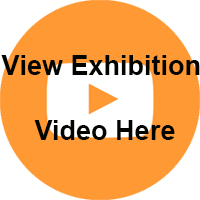 Click orange artwork title to see pricing or email us here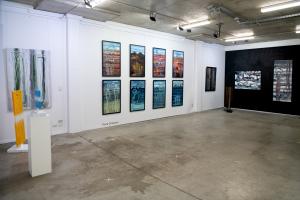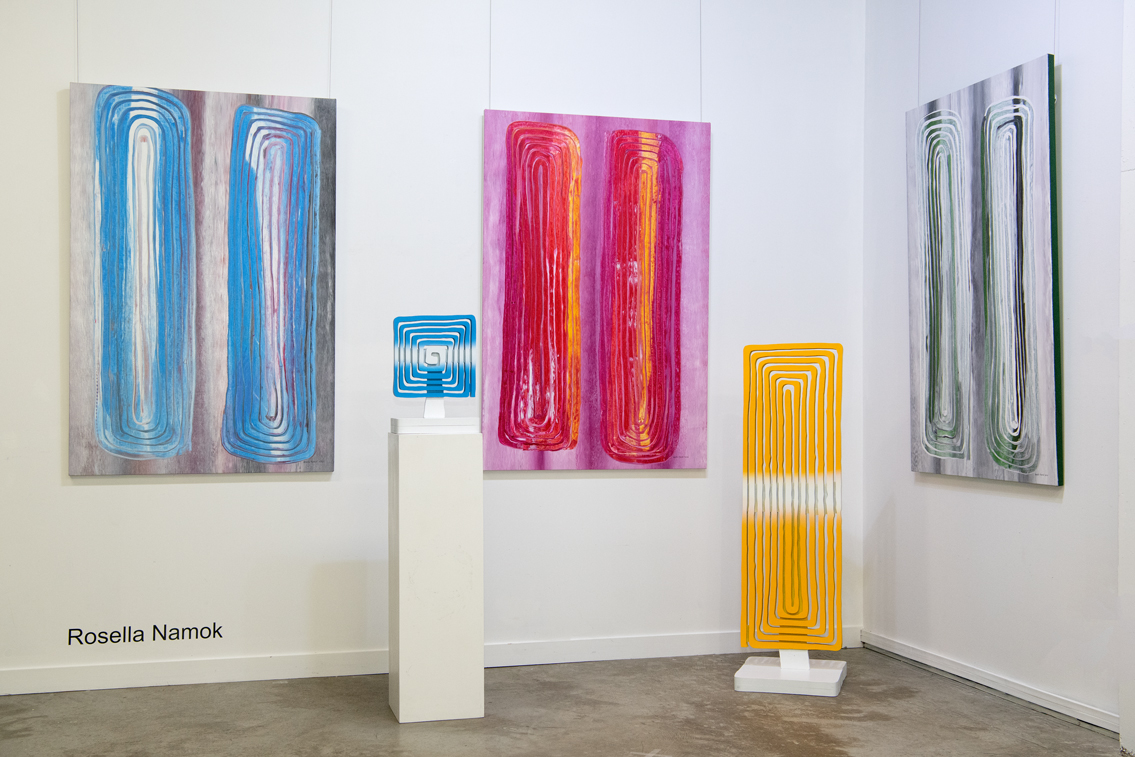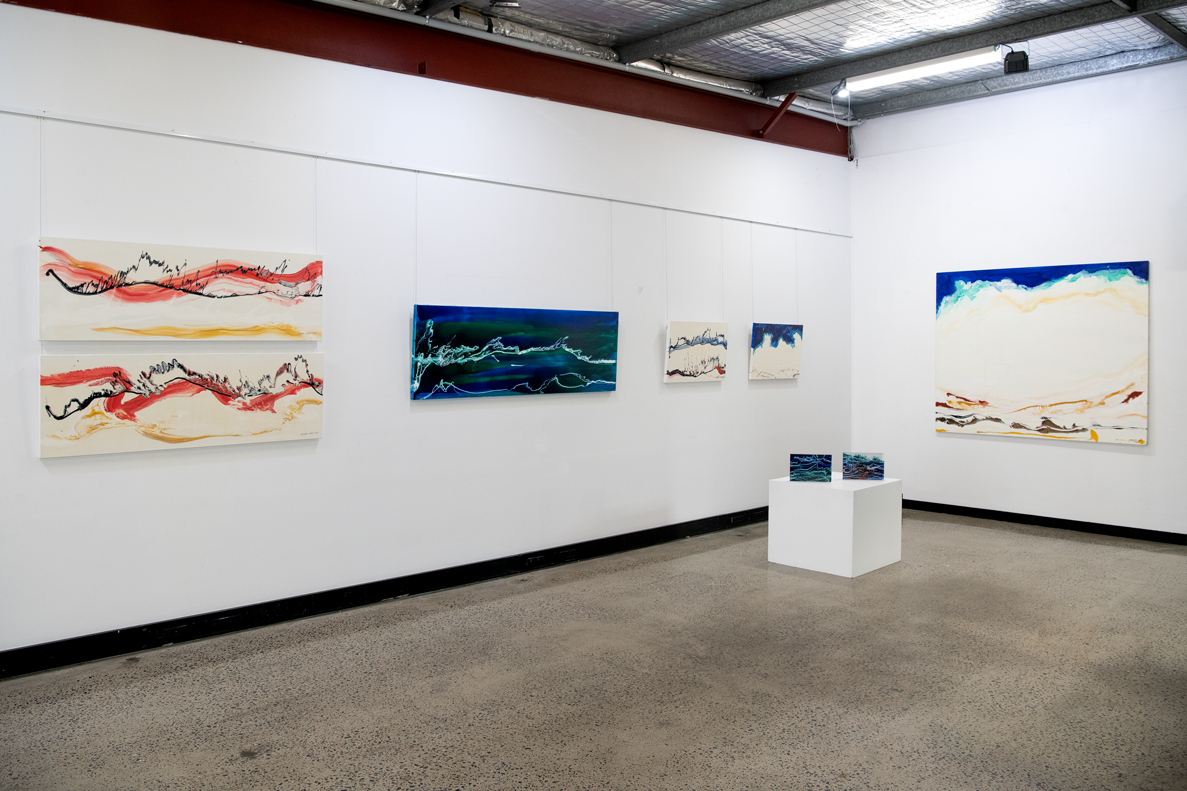 Which way? features over 50 works by three prominent members of the original Lockhart River Art Gang (Eastern Cape York Peninsula), which started in the late 1990s, Fiona Omeenyo, Rosella Namok and Samantha Hobson. The exhibition showcases a wide range of paintings completed in Brisbane and Cairns over the last 18 months as well as sculptures in bronze and PVC with 2-pac colours. The three artists have continually developed particular painting styles evocative of their coastal origins.
Samantha Hobson, Rosella Namok and Fiona Omeenyo are the most recognised artists coming out of the unique development of the Lockhart River Art Mob in the 1990s. Since that time the three artists have established and maintained significant national and international reputations as contemporary artists who express their Aboriginality as women of the 21st century living between city and community lives. The first survey exhibition and book about the Lockhart River Art Mob (2007) told the story of ground-breaking artists who forged the first youth-driven art movement from Australian Aboriginal communities. That book was called Our Way, Contemporary Aboriginal art from Lockhart River and underscored the commitment of the young artists to being themselves – a community of young individuals. Which Way? considers the professional maturity of the community's three leading artists and how their work embodies the complexity and ambiguity of life. The youthful confidence of 'our way' evolved into a more mature reflection on the ebb and flow of continually considering 'which way?' – for themselves, and for today's society at large.
Which Way? explores how these works provide new perspectives on how cultures differ, as well as what we share. The unusual cultural translatability of their highly individualistic, artistic styles means that their imagery and ideas offer important educational, as well as cultural resources.  This exhibition looks at how the art presents different perspectives on the human condition and confronts issues that impact us all, across the planet.
Samantha Hobson's work helps us to understand how we might advance society's environmental consciousness by creating imagery that instils an emotional ecology. Throughout her career Samantha has applied a deep reflection of the environment, her 'country', as preparation for an emotionally charged response in her art. Prolonged contemplation erupts into explosive action. Strong, vivid colours reflect strong, vivid emotions. The utter beauty of the beach at night, coral spawning, controlled burns, and the barrier reef seem to grasp us at the heart and demand our love, awe, and protection. These natural forms are also social metaphors - the erratic waves of cultural collision; the swirling currents of life's everchanging directions.
Fiona Omeenyo has taken her art into the realms of sculpture, public art, multiple-panel pieces as well as injecting her painting with an activated level of energy and expressivity. Just as her signature ancestral figures become more minimal and reduced in her sculptures, the paintings become more vigorous and complex. Fiona's children have always been a central motivation for career but there is now a new urgency to educate outsiders about her culture that helps build a more inclusive society where her children can thrive. We can feel this new order or urgency pumping beneath her paintbrush just as her sculptures move out into the streets, loud and proud about her culture and community.
Emotional wellbeing and achieving a sense of balance has always been at the heart of Rosella Namok's work, and continues to play out in her very considered language of colour fields and tones. The Kaapay and Kuyan moieties, representing her culture's balanced duality of clan difference in traditional culture, have featured in Rosella's art from the onset. Whilst the moieties have a diminished role in the social life of younger generations, Rosella maintains their underlying message of a perpetual pursuit for the integration of social and personal wellbeing. Colours graduate through Rosella's painting like musical scores as they lift and descend through fluctuating moods and emotions. There is something fundamental about human creativity in Rosella's paintings and sculptures that tap into what was once called biorhythms or what the philosopher Carl Jung called synchronicity.
Sally Butler 2021